PWG BOLA 09.02.12 Night 2 LIVE Results
WE WILL HAVE LIVE TWEETING OF NIGHT 2 AS WE GET THEM TEXTED IN @
HTTP://TWITTER.COM/PWPONDERINGS IF YOU WANT TO FOLLOW US THERE
"Battle of Los Angeles"
– Stage 2 – 09.02.2012
Reseda, California at the American Legion
Approximate attendance 375
Blind bracket system tonight, guys only know who they're facing right before their match starts
Steen on commentary
Excalibur asked steen not to drink all the water. Steen spit in the pitcher.
Sami Callihan defeats TJ Perkins via stretch muffler to advance
Callihan over huge with crowd
Adam Cole def Eddie Edwards via Package German suplex hold to advance
Cole comes out to Salt n Peppa 'What a Man'
Started with Cole wanting Eddie to suck his dick. Random Santa chant. Eddie yell out yippie kayay before a top rope drop kick.
Michael Elgin def Brian Cage via in 17:47 to advance
Crowd was psyched for this match which was said to be an amazing match. The ref got knocked down which led to Steen coming out to interfere. Cage got the F Cinq but Cage kicked out. About 5 more minutes back and forth until Elgin won with the Elgin Bomb.
Steen attacked Cage but the Young Bucks came out to attack Steen. Rick Knox came out to help Steen & then El Generico came out also to make the save. Knox cuts a promo on the Bucks and challenges Cage and the Bucks to a six man with Generico as his partner tonight! Knox asked Steen to be the third but Steen gave Knox and Generico the middle finger.
Ricochet def Roderick Strong via shooting star press to advance 13:12
Great match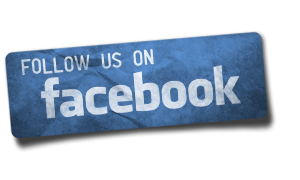 Willie Mack, B-Boy, Drake Younger def Team Sleaze (Davey Richards, Joey Ryan, Kyle O'Reilly)
A statutory chant started. Mack chocolate thunder driver on Davey gets the win.
Never seen davey and Kyle having so much. Joey cut a promo after the match.
BOLA Semi Final 1: Adam Cole defeated Sami Callahan via figure four to advance to finals
Sami got a huge pop. Cole worked over the leg a lot. The crowd was apparently shocked at the finish.
BOLA Semi Final 2: Michael Elgin def Ricochet via Elgin bomb after a super Elgin bomb from the second rope
to advance to the finals
Said to be a crazy match.
Rick Knox/El Generico/Kevin Steen def The Young Bucks and Brian Cage via
Kevin Steen showed up late in the match
Triple tope from Steen, Knox and Generico to the outside. Knox pinned one of the Bucks after Knox did an obaryion-esque top rope DDT followed by the package piledriver brainbustahhh combo. Steen and Generico teased a handshake but they flipped each other off instead and Steen smiled
BOLA 2012 Finals: Adam Cole def Michael Elgin via German suplex after a combo of strikes to become the 2012 BOLA WINNER
Cole cuts a heel promo afterward. He's not the future, he's the best today. He challenges Steen afterward. Steen confronts Cole.
Steen tried to cut a promo before Adam attacked nailed him with the belt and left with the belt and trophy.
WE WILL HAVE A PODCAST UP TUESDAY NIGHT COVERING THIS EVENT IN REVIEW WITH BRIAN WHO WAS THERE LIVE + NEWS OF THE LAST WEEK IN INDIE WRESTLING SO PLEASE SUBSCRIBE TO US ON ITUNES OR THE STITCHER APP ON ANDROID DEVICES BY USING THE LINKS IN THE UPPER RIGHT