Reece's Rasslin' Riffs: AJPW Champion's Carnival 2017 Preview
On Februrary 17th, 2017, during an All Japan Pro Wrestling show, the blocks for the 2017 Champion's Carnival were announced. This comes off the heels of AJPW President Jun Akiyama announcing that he will no longer participate in the Carnival, nor in Triple Crown title matches for that matter (which, sidenote, is an awesomely selfless thing for Akiyama to do, even if he can still go).

For those that don't know much about AJPW, the Champion's Carnival is arguably the promotion's biggest tournament of the year, with it dating back to the promotion's first year of existence. It's a Round Robin style tournament where two blocks of wrestlers are set up. The man who wins the most points of his blocks advances to the finals to face the winner of the other block. The winner will receive a future title show against the Triple Crown Heavyweight Champion. In essence, think NJPW's G1 Climax, and you get a sense of what the Carnival is all about. Previous winners of the Carnival reads off like a Hall of Fame list of wrestlers including Giant Baba (with a record 7 wins), Jumbo Tsuruta, Stan Hansen, all the 4 Pillars of Heaven, Vader, Satoshi Kojima, Great Muta, Minoru Suzuki, etc.
The Carnival this year will be held from April 16th-30th this year with 11 dates and a total of 14 competitors, with 7 in each block. While compared to the G1 the previous few years, this may seem more miniscule, but considering WHO the announced participants this year, the Carnival will be anything but. The past year of AJPW under the Akiyama reign has been building up a talented and fresh "super indy" roster for the promotion, and the Carnival has a chance to show off that fact. So who is this list of competitors that make up the Carnival? Let's begin by looking at the A-Block.
Kento Miyahara – Current Reigning AJPW Triple Crown Heavyweight Champion
The Ace that runs the Place, Miyahara has been a dominant force since his surprise rise to the top last year. Bringing a fresh presence to the company, Miyahara has delivered hit after hit after hit in big championship matches, making his reign last for over 370+ days and becoming the youngest person to win the title at 26. 2017 looks to be an even better year than the last for Miyahara, and a great showing in this year's Carnival will further cement his place as the top dog in the promotion.
Daisuke Sekimoto – Current BJW World Strong and Tag Champion, 2016 Carnival Winner
"The Muscle Monster" Daisuke Sekimoto has been a welcomed addition to the AJPW roster since the partnership between BJW and AJPW began. Boasting an incredible physique and hard hitting style, Sekimoto had a hell of a reign as AJPW World Tag Team champions in 2016 with Strong BJ partner, Yuji Okabayashi. Sekimoto comes in looking for his second Carnival win in a row and to up his great performances from last year.
Zeus – Current ½ of the AJPW World Tag Team Champions
Zeus, the "God of Destruction" has found himself in the midst of a career resurgence. Making his name in Osaka Pro before coming to AJPW with the Bodyguard in 2014, he has since went on to win the World Tag Team Titles with Bodyguard twice in 2015 and 2016. Zeus fought Sekimoto last year in the Carnival finals after finishing his block with 10 points and losing only one match. Zeus comes in to not only avenge that loss against Sekimoto, but also to ultimately win and take one more step up the AJPW hierarchy.
Joe Doering
Joe Doering has been a constant presence in AJPW for the better part of 10 years, minus a cup of coffee in WWE developmental, winning multiple tag titles and the Triple Crown in 2014. In February of 2016, Joe Doering was diagnosed with a brain tumor that led to an uncertain future. Following a successful removal in March, he spent the rest of 2016 on the shelf before coming back in January of 2017. This year, he looks to take the Carnival by storm and, should he win it, gain a ton of serious momentum to reestablish himself in AJPW's brave new world.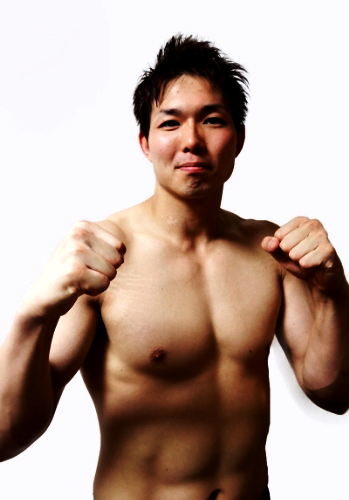 Jake Lee
Jake Lee is one of the younger faces in this year's Carnival. Starting his career with AJPW in 2011, he would retire from the business that year to pursue MMA. In 2015, however, he would return to the promotion in 2015 and has been a great young hand for the promotion, joining Miyahara's stable Nextream. It'll be interesting to see how his match with Miyahara goes as two of the younger generation of AJPW go one on one.
Ryoji Sai
Ryoji Sai comes in as another non-native talent, representing LAND'S END, a new promotion that arose in 2016. Sai is a 15 year veteran, spending much of his years as a great wrestler in Zero-1. Sai unsuccessfully challenged Miyahara last year for the Triple Crown, but looks to win the tournament and progress to a rematch.
KAI
The past few years have not been kind to KAI. Leaving AJPW to Wrestle-1 with Keiji Mutoh, what followed was a slew of stop and start pushes as W-1's ace and being made to look like a complete and total geek. KAI left W-1 in 2016 and returned to his home promotion with the goal of winning the Triple Crown Champion. Hopefully, a great number of performances this year can help KAI get back on track and become a valuable member of the AJPW roster.

With the A-Block out of the way, let us look towards the B-Block.
Suwama – 2008 Champion's Carnival Winner
Before Kento Miyahara took over the promotion, Suwama was the running Ace of AJPW. Former multiple time Triple Crown champion, Suwama and his Evolution stable have been on top for a long time. However, a string of injuries have put Suwama in a weird spot, performance wise, and has resulted in some very mediocre (at beast) performances. This year's Carnival will be interesting to see if Suwama can shake that bug and go back to being consistently great.

Takao Omori – 2014 Champion's Carnival Winner
You name it, Takao Omori has probably done it in AJPW. Starting in 1992 with AJPW, Omori has won tag titles, won the Triple Crown, won the Champion's Carnival, etc. However, I'd be lying if I said that time wasn't catching up with Omori. Usually the low point on a lot of shows, it'll be interesting to see if Omori will up his game for the Carnival.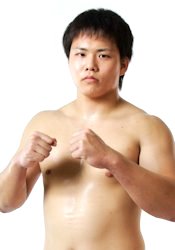 Naoyo Nomura
The youngest competitor in the tournament at a meekly 23, Nomura has a great future ahead of him. Getting his start in 2014 with AJPW, Nomura also aligned himself with the youth centered Nextream and is making his first Carnival appearance this year. It can be predicted that he won't win much this year, but Nomura is out to prove that he is ready for the big time.
Shuji Ishikawa
If you want proof that DDT doesn't just produce comedy wrestlers, look as the work of Shuji Ishikawa. Ishikawa had one of my favorite matches of 2015 in BJW with Sekimoto, and at 41, seemingly gets better and better with the more time that passes. This will also be Ishikawa's first appearance in the Carnival, so expect him to have some very hard hitting and gritty matches with his block. If you are easily squeamish, look away.
Kengo Mashimo – Current Champion of Strongest-K
From Kaientai Dojo, Kengo Mashimo looks to be the Dark Horse of the tournament. A 15+ year veteran and trainee of Taka Michinoku, Mashimo is one badass stiff striker and the current reigning ace of his home promotion. A win here would not only be a pleasant surprise, but a future match with Miyahara seems like an absolutely awesome prospect.
The Bodyguard – Current ½ of the AJPW World Tag Team Champions
The Bodyguard is big. Really big. You just won't believe how vastly, hugely, mindbogglingly big he is. I mean, you may think John Cena or Roman Reigns is big, but that's just peanuts to Bodyguard. Coming in with Zeus from Osaka Pro in 2014, Bodyguard has won the World Tag Team Championships twice. Bodyguard looks to branch out a bit as a singles wrestler in this tournament and is looking for a dominant performance. Did I mention he's big? And he's 48 and still that big?
Daichi Hashimoto
When the blocks were announced, this was the announcement that made me the happiest. The son of legendary NJPW wrestler, Shinya Hashimoto, Daichi has all the pedigree and talent to make him a bonefide star in the world of Puroresu. Debuting in 2011 after training with Masahiro Chono and Shinjiro Otani, Hashimoto has continually grown as a performer and has made BJW his current home after time in Zero-1 and IGF. Hashimoto looks to come into AJPW and make a huge splash with the promotion, with a win being absolutely monumental.
AJPW looks to push the envelope further with this year's Carnival and provide a great number of matches. While I'd say it's too early to predict a winner, if I had to venture a guess, my current prediction would be for Joe Doering to take the trophy and lead into a title match with Miyahara at a later point. Of course, in the end, with a tournament as stacked as this one, that'll just be a cherry on top. As far as watching these shows, you can watch these shows after they take place on the Real Hero Archive after they air in Japan.
Remember to follow me on Twitter @RVDinator and follow PWP @PWPonderings.